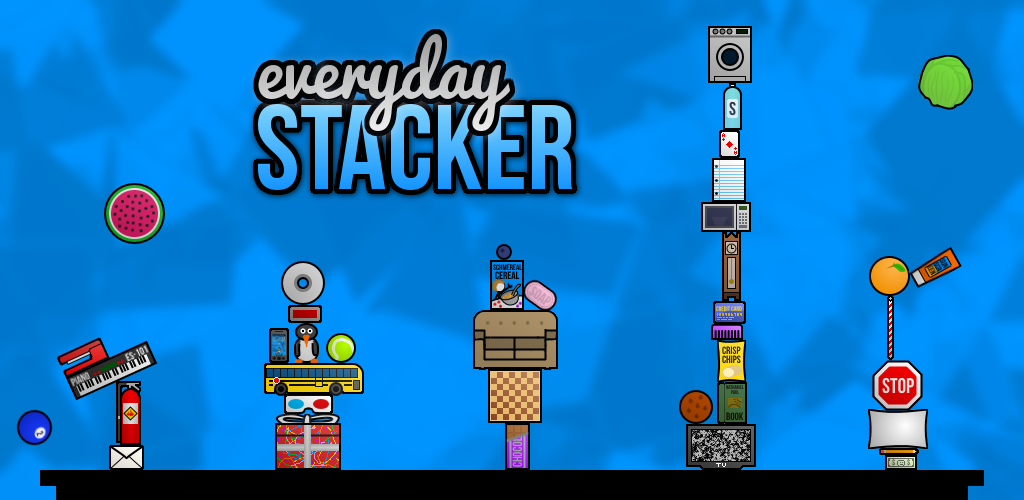 Everyday Stacker
A downloadable game for Windows and Android
Have you ever had the desire to stack a washing machine on top of a shampoo bottle? Or have you ever had the urge to throw an orange and a blueberry on top of a school bus? Now you can with Everyday Stacker!
In Everyday Stacker, you take 65 everyday objects that you might find around the house, and stack them on top of each other to try and build the tallest tower possible. You only have three seconds to place each object where you want it, at which point the object will start falling and hopefully land on the tower. You have to be very careful as being slightly off center can cause the entire stack to topple over!
If normal stacking isn't good enough for you, try stacking in the wind, on the moon, or with wacky physics! There's also a two player mode so you can challenge your friend to see who is the best object stacker in the world!
Install instructions
Windows: Simply download the .exe file and run it.
Android: Simply download the .apk file and install it.
Also available on